This weekend is quite rare indeed. Yesterday was Halloween, and tonight is the annual "Blast Hour," which celebrates the clocks turning back one hour. Some people read a book, many get an extra hour of sleep, but most people my age try to hit the bars for an extra hour. I started celebrating the occasion in college. You know, for its scholarly roots.
Last night I got to see something I haven't seen in about 11 years: my t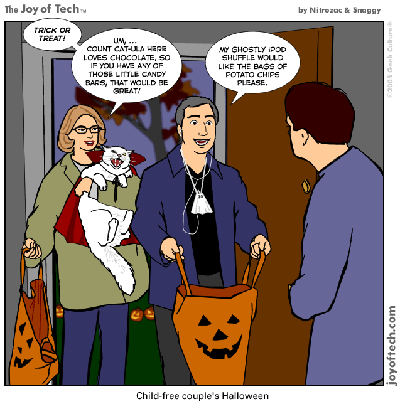 own's Halloween Bonfire. It's put on by the town
Lions Club
and features a sizable bonfire, cider and donuts, and a Halloween costume competition. Eleven years ago I won my age division. Proudest Halloween moment of my life. Anyway, it was a great time. Some of the costumes were great, some disturbing (the word "jail bait" may have been mentioned), but for the most part the kids put on a decent showing. No, I didn't go alone, so it wasn't some creepy 20-something gawking at kids and fire. I brought some one with me who grew up in a similar small town and enjoys those sort of festivities. There wasn't a whole lot going on otherwise, surprisingly. A few of my co-workers were heading to Stamford for a party held at a bar, but I like bonfires.
And tonight is Blast Hour. I can't remember the last time they occurred in this way (Halloween on a Friday, Blast Hour Saturday night/Sunday morning), but it's pretty awesome. Live it up, America.